sproutgirl
Yesterday I had an expotition all on my own. Liss was feeling ill and decided to stay home to rest up and fight off the virus. I wandered into the city on my own and had a blast, along with blisters.
I started off by going back to Charing Cross Road, the major book shop area. The Ben in my head had a great time. Charing Cross butts right up to Old Compton Road, which is the main thoroughfare for gay SoHo. It was small, but fun, and there was a diner there, Ed's Diner, that was a fifties style like Johnny Rocket's, and from the doors Abba's "Dancing Queen" was spilling out. :) And a few doors down from a pub came a George Michael song. Hee.
I then moved back out to Piccadilly Circus where I got lost looking for the Cavendesh Hotel, who offers Afternoon Tea. I'd seen it the other day, but couldn't find it yesterday, but I passed by another hotel that was offering Tea, so I went there. I can't, unfortunately, remember the name of the hotel, but the tea was very good with cucumber sandwiches, egg and cress sandwiches, scones wuth clotted cream and jam, and pastries. Yum.
Covent Garden after that, where I watched some of the buskers break down, which was fun. Then Harrod's where I saw the aweful memorial to Diana and what's his face. It's so ugly.
But! After that I decided to go back on the Tube and get off at Hammersmith, which I decided is where Ben and Terry live. It's a quieter part of the city, but still definitely in the city, and there's a Coke store there! Or it's Coke's headquarters or something. But still, it's a sign. Also the fact that I saw four men walking through in two pairs, each holding hands. :)
In Hammersmith was the Blue Anchor Pub, which is where some scenes from my fave chick flick ever were filmed. Sliding Doors! Where James had his epilectic fit and along the waterside where Helen and Anna walked for the whole "I
knew
there would be a boat race going by with purple and white shirts."
So yeah. The Thames is right there, which is sort of not what I envisioned for Ben, so I think he lives in an area like that, but perhaps without the river. Still, it was fun to find that.
For all the Rent fans. This was on Old Compton. Quite fitting.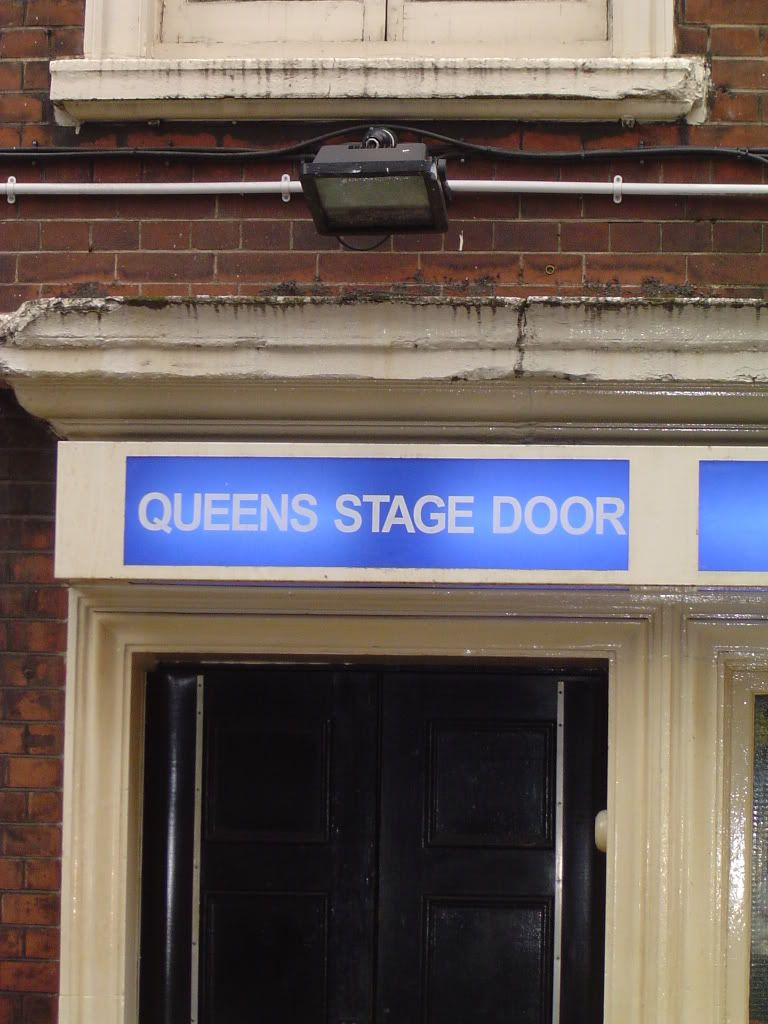 Also fitting. :)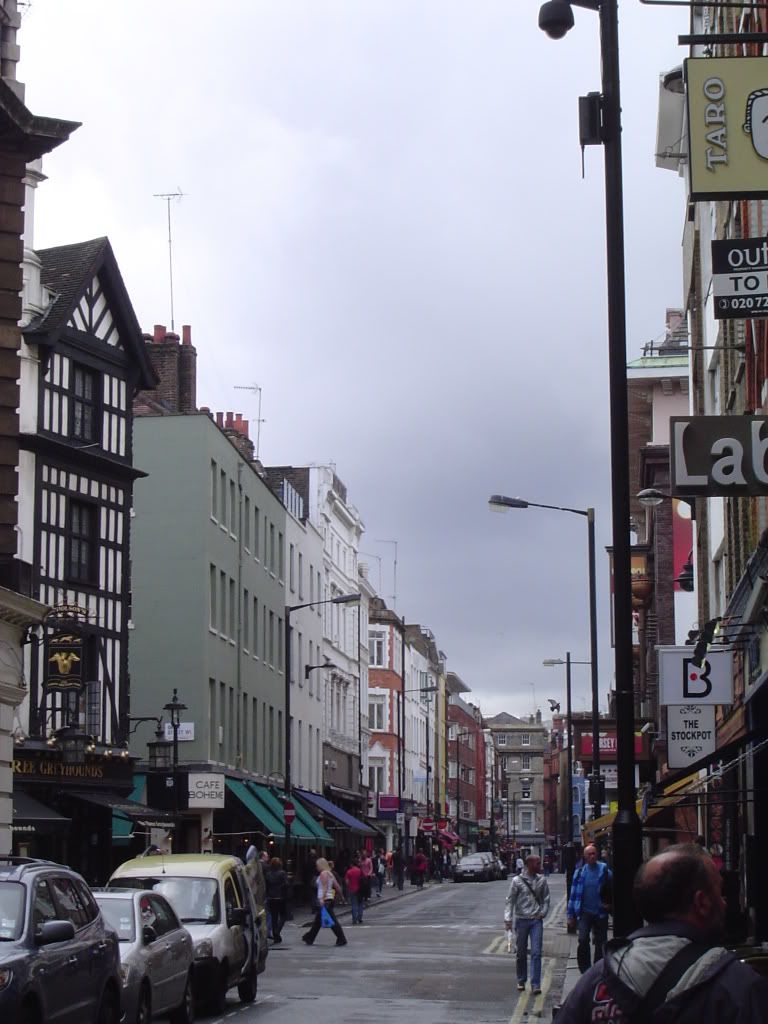 The long view of Old Compton Rd.
Typical London pic.
And I thought Harrod's was supposed to be totally classy. Heh.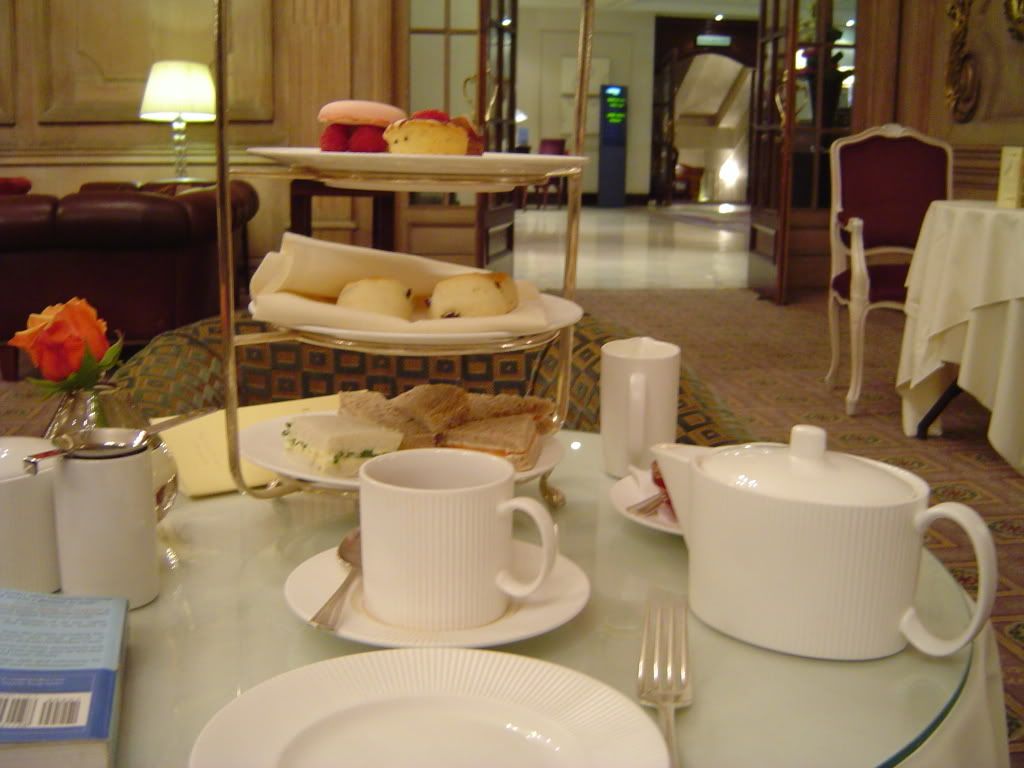 My tea service.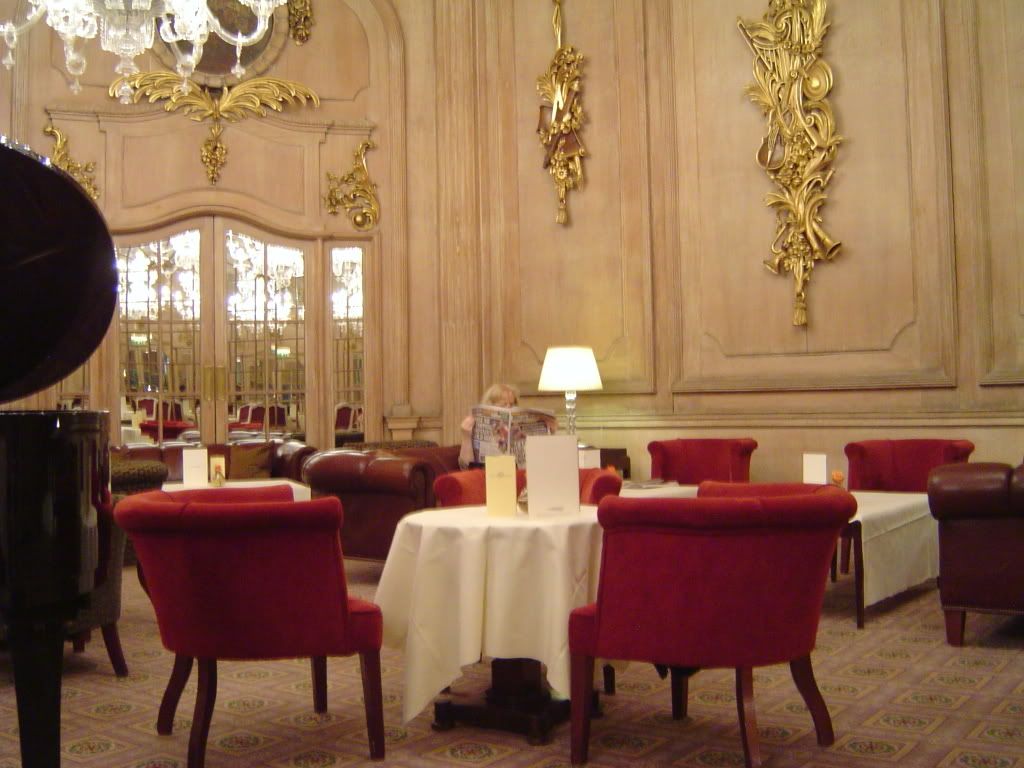 The tea room.
Ben's high street at dusk.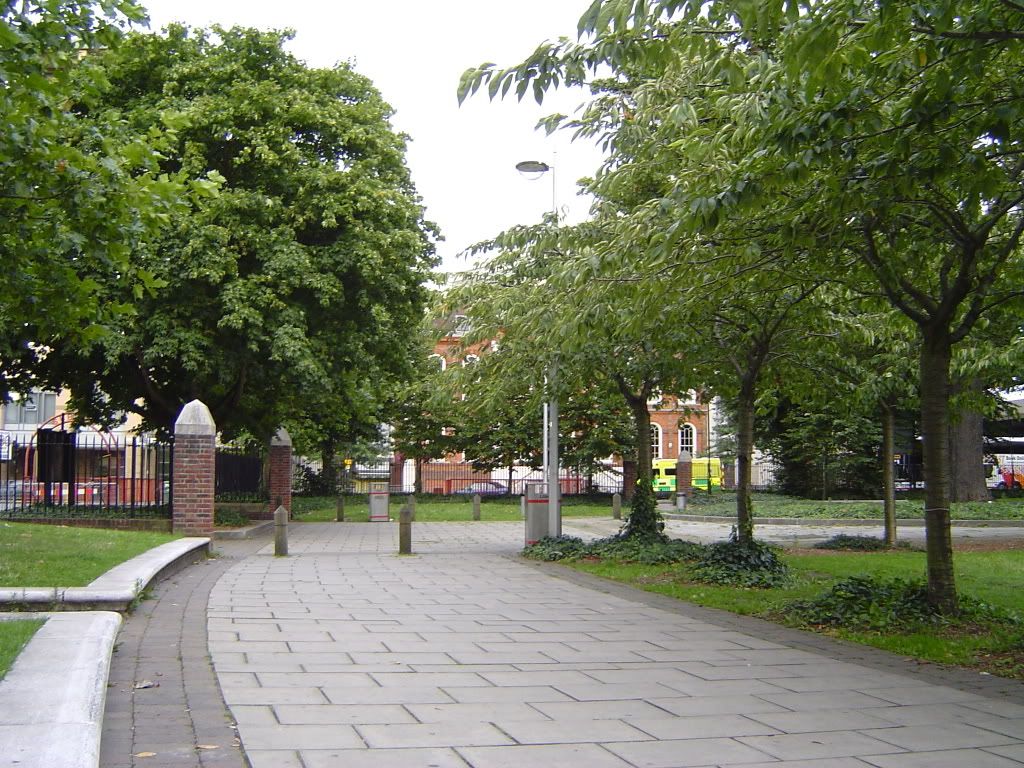 Common garden near Ben's.
Ben's flat!
Hammersmith Bridge.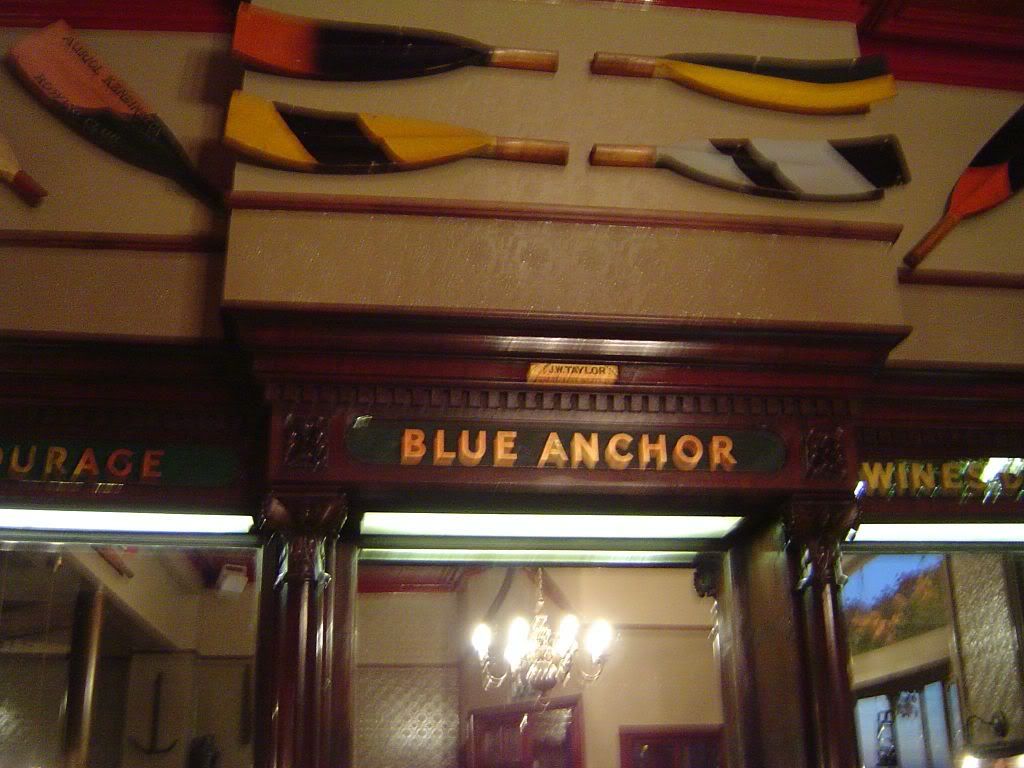 Ignore the unfocussed-ness of it. It's James's favourite pub! It has oars!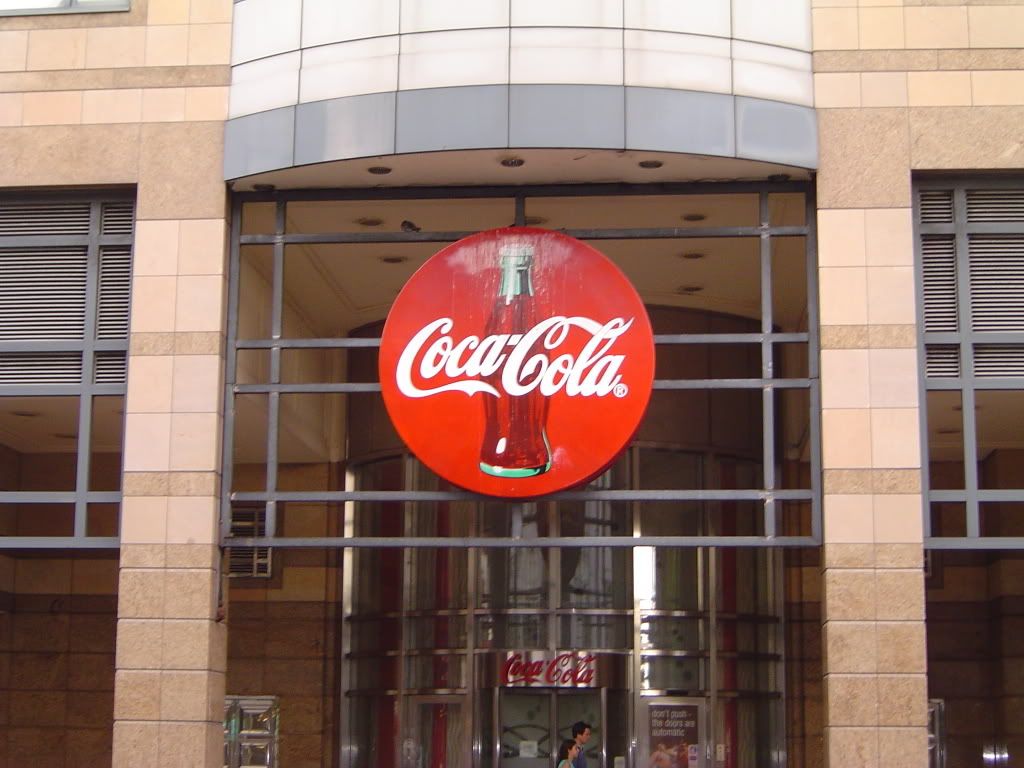 For Terry! He loves living there.
Today we did Abbey Rd which was simple but cool, and the Sherlock Holmes museum, and King's Cross. That will be a separate post on another day. :)